With both Bottas and Massa out of contract at the end of the season rumours are already beginning to surface about the potential line-up in 2017. With Williams' resurgence over the last three years it would be a desirable seat, particularly if they manage to retain 3rd in the constructors championship this year.
I have read in a couple of places recently that Jenson Button is on the list of drivers who could end up at Williams in 2017. I tweeted that I felt that the team ought to be looking forward rather than backwards for their 2017 drivers.
As good as Button clearly is it would really be a backward step to sign him for 2017 at Williams. Need to look to the future not the past.

— Williams Database (@WilliamsdbF1) May 4, 2016
This was met with a strong response from (I assume) Button supporters who felt that he would be ideal for the drive. So this post is my response to that and why I don't think the team ought to be considering Button. It might be a controversial view but it is my blog after all and I never said I was unbiased!
The History
Button came to prominence through a strong rookie F3 season and after winning the 1998 McLaren Autosport BRDC Award tested a McLaren F1 car. At the end of 1999 a seat became available at Williams with the departure of Alex Zanardi. A test was arranged pitting Button against Bruno Junqueira with the team opting for Button.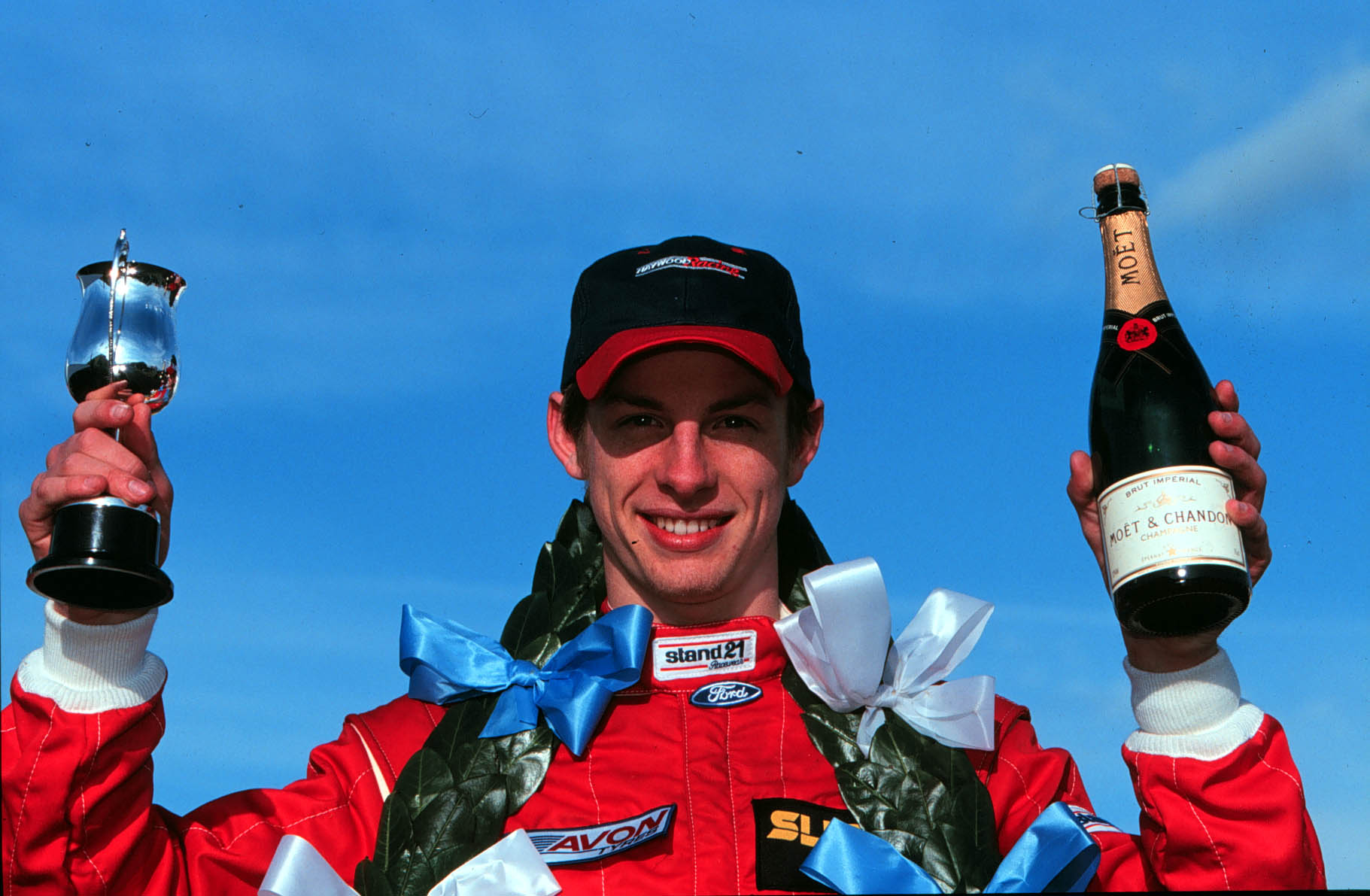 Button was partnered for the 2000 season by Ralf Schumacher and he finished 8th in the world championship with 12 points – a respectable total for a first season. However, it was clear that Button was only keeping the seat warm for Juan-Pablo Montoya and for the 2001/2 seasons Button was under contract to Williams but was loaned to Benetton/Renault.
Will He? Won't He?
Button never returned to Williams at the end of his contract but during 2004 signed a two year contract to return to Williams for 2005 onwards. The validity of this contract was disputed by his current team, BAR. The contract recognition board ruled in favour of BAR and so there he remained.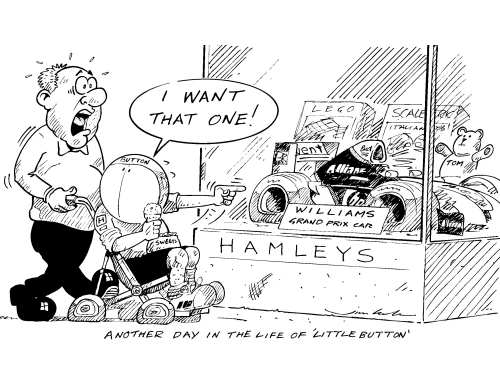 Somewhat unbelievably the same scenario played out once again the following season when Button signed a pre-contract to drive for Williams for 2006. He then changed his mind deciding that he would be better off at BAR (he was right in this regard) but his contract on the signature cost him dearly when Williams agreed to release him from the contract for an estimated £18 million. That certainly reduced the engine bill for 2006 so we should be thankful for that!
A Bookend Season?
It would be a lovely story to Button's career to bookend his time in F1 with a season at Williams but is that really a strong enough reason to take him on?
For a start Williams are beginning to get a reputation as a retirement home for elderly drivers (Barrichello and Massa spring to mind) and while that is necessary when partnering young drivers I don't believe that Bottas needs the guidance (assuming he stays of course).
Also looking at the history I am not sure I would trust any contract signed by Button as he has a habit of changing his mind quite a lot.
At the time of writing this my view is in the minority but I still feel that Williams would be better off looking to the future and younger (and cheaper) drivers than Button.
Rumours are that Button might be in line for a seat at Williams in 2017. Should the team sign him?

— Williams Database (@WilliamsdbF1) May 4, 2016
So who would I have at the team in 2017? I would love Bottas to stay and assuming he does I would partner him with Pascal Wehrlein who definitely fits the bill as young and fast. Although one suspects that, in this case, Williams would just be a stepping stone to a seat at Mercedes.