A round-up of interesting Williams related stories found on the web this week:
"I think on the whole we don't think it affects us very much, little bit we need to do on our floors, but think the wing side of things is not a big deal." – Dave Robson

Williams could fall foul of new Singapore TD, but not with the FW45's wings
At Williams, one of Asencio's first tasks is going to be to find a title sponsor. That's naturally an F1 team's highest paying and most visible partner, and Williams hasn't had one in recent seasons, depriving it of crucial revenue that could be spent on on-track development. The team also has a number of open official partner categories it can fill.

Asencio hopes to drive new partnerships with F1's Williams Racing team, repeating UFC success
"I take a certain degree of pleasure, pride, when I see them performing so well, but obviously it needs to stop now because we don't want them to have further help" – Toto Wolff

I take certain degree of pleasure when I see Williams performing well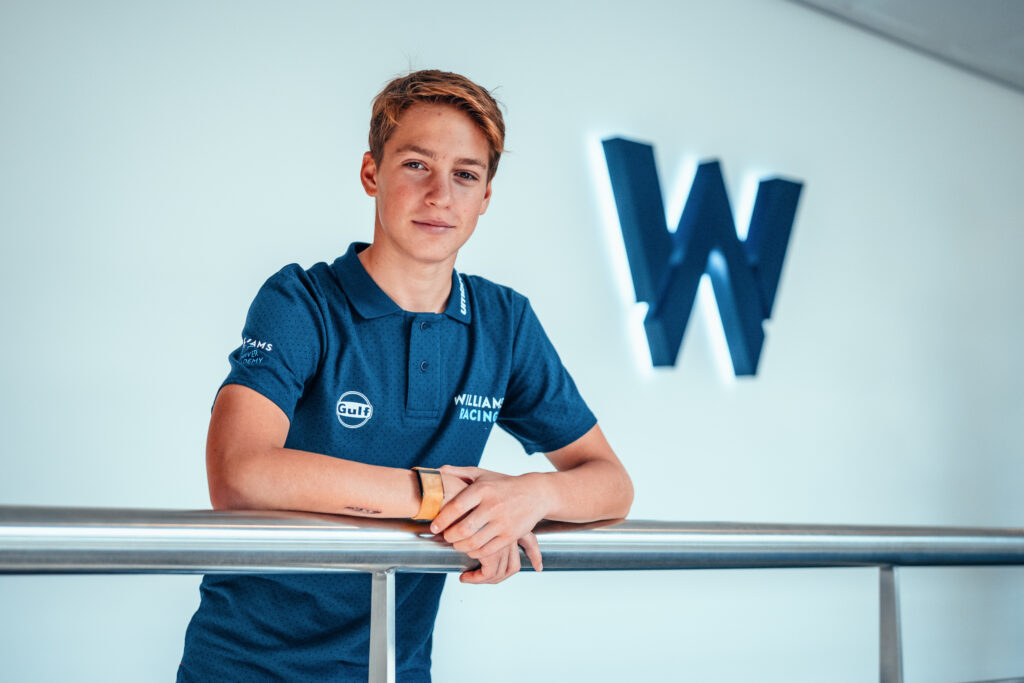 "Oleksandr has shown a lot of potential at an early age and we look forward to supporting his development as he continues his journey in karting." – Sven Smeets

Williams sign Ukranian karting star Bondarev to young driver academy
"It's enough that we've pulled ourselves now into seventh in the championship where there's no debate that we're seventh. Now we're going to build on that, and move forward." – James Vowles

Why Williams F1 team believes it's no longer a "one-trick pony"
As the year has worn on, Sargeant hasn't made the kind of step towards Albon's level of performance that his fellow rookie, Oscar Piastri, has done to Lando Norris at McLaren.

Has Williams rookie Logan Sargeant missed his best chance to secure his F1 future?
"Having successfully obtained an arbitration award against ROKiT in the UK and successfully securing confirmation of the arbitral award by a federal court in the United States, Williams continues to place its trust in the legal system with regard to its dispute with ROKiT, and looks forward to receipt of the amount awarded to it under the original arbitral award."

ROKiT set to refile Williams F1 legal case in California after Florida dismissal
"The comments I've given him is this, it's a meritocracy, you're not here just because we want you to be here, you have to earn your place, this is the pinnacle of motorsport" – James Vowles

'You have to earn your place' – Vowles sets out pathway for Sargeant to stay at Williams for 2024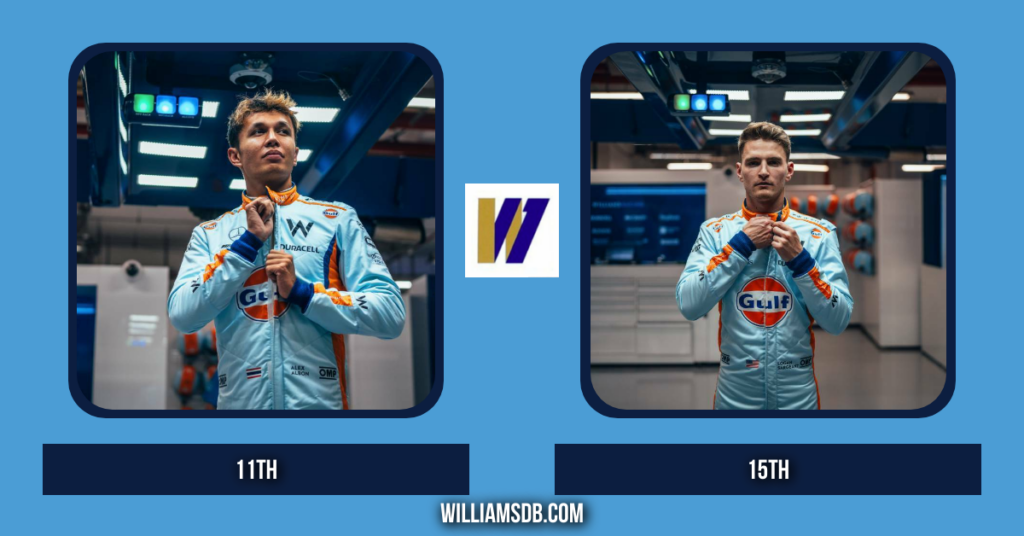 Williams' Gulf livery, set to appear at the next three races, has been seen for the first time in the flesh as preparations for this weekend's Singapore Grand Prix begin.

Williams Gulf livery breaks cover as Singapore Grand Prix preparations begin
"This year we've put a bit more emphasis on next year as well, just as a team generally. So there's been a combination of the experience I've gained from last year and this year, and also just purely us trying to make a bigger step next year than we did this year." – Alex Albon

Albon EXCITED by new Williams F1 project as star driver enjoys extra responsibility
"Being totally honest, I want to see this team and I want to be part of a team that brings this team forward." – Alex Albon

Albon won't rush to commit F1 future to Williams
"We think the issue is battery related; I started my lap and it felt okay but then I just started to lose deployment as I went on the straight." – Alex Albon

Williams diagnose Mercedes PU issue which wrecked Alex Albon's Singapore FP2
"Normally, this would still be a development race because even a tenth [of a second] would make the difference between whether you can score that final point or not – but I would rather throw away our prospects in the development race for this year's championship to have a chance next year of making a step, and another chance in 2025 to make a much larger step." – James Vowles

James Vowles is on a mission to return Williams to winning ways – just don't ask about the short-term