Yesterday, a team that we don't mention on this site (M*****n) issued plans for a Grand Prix around the streets of Woking. Here at The Williams Database we thought we could do better and so we bring you the 2018 Autotype Grove Grand Prix!
At 3.45 miles (5.55 kilometres) this is a challenging anti-clockwise circuit that makes use of the existing streets around the village of Grove, Oxfordshire – home, of course, to Williams Grand Prix Engineering. Unfortunately it wasn't possible to include a drive by the factory as that would have meant the cars having to negotiate the railway bridge by the old Volunteer pub. With the old bridge it was possible to achieve lift off at speed in a road car so it would've been pretty interesting in an F1 car!
A Drive Around the Circuit
The race starts on the A338 where there is a short run from the start finish line to left hander into Oxford Lane. Cars will need to make sure they stay to the left of the traffic island.
Clearance will need to be good on the cars to go over the speed bumps on Oxford Lane before the left hander into Mayfield Avenue. The local council will need to sort out the dip in the road that's been here for many years.
Cars will navigate the sweeping left hand bend before the tight right hand corner onto Main Street – this could represent a good overtaking opportunity.
Caution will be required as cars continue over the raised pedestrian crossing on Main Street past the Tesco Express before reaching the mini-roundabout at Denchworth Road.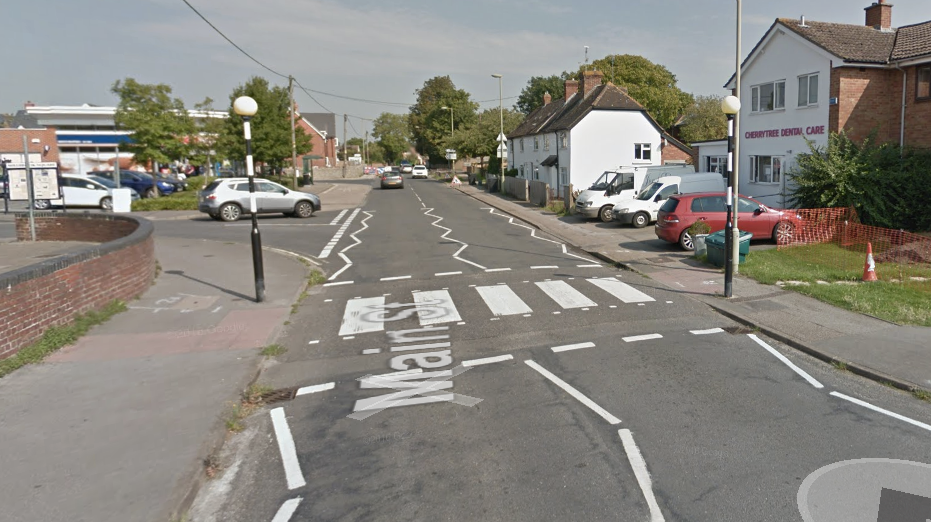 Here the cars will pass Grove Green and a little bit of Williams history with the millennium monument.
After negotiating the mini-roundabout on Denchworth Road there's a nice bend into Newlands Drive, another overtaking opportunity?
Drivers will, no doubt, feel frustrated as they pass through the very narrow Cane Lane section before the tight left hander back onto the fast A338 main straight and the finish line.
A Modern Circuit in Keeping with Others
As with other street races space will be at a premium but it should be possible to use the lay-by on the A338 as pit facilities. The gravel surface could well test the Pirelli tyres though.
With two long straights there should be room for two DRS detection zones – one on the A338 and the other on Newlands Drive.
However, due to the narrowness of the track, there will be very few overtaking opportunities on the circuit so it should fit in very well with the rest of the circuits on the calendar!
You can see the full, proposed, layout and we look forward to welcoming you…