A Stable Platform
As I write this I need to keep reminding myself of where Williams finished the 2013 season, a lowly 9th in the championship, and be grateful for another third place finish but somehow 2015 left me wanting more.
The team entered 2015 in a good place, not only would the money the team received from Formula One Management (FOM) be on the increase due to the 3rd place finish in 2014 but also there would be stability for the first time in many years.
Both Felipe Massa, continuing to have a good run of form and Valtteri Bottas, being kept honest by Massa, were there but, crucially, the management remained in place too.  Claire Williams, team principal in all but name, was ever present while Sir Frank was only occasionally seen and almost never heard. Similarly on the technical side Pat Symonds and Rob Smedley were also there, the latter taking every setback on the chin for the team, along with Ed Wood and Jason Summerville.
Not the start we would hope for
2015 got off to a troubled start with Bottas missing the first race due to an issue with his back. At this point the team had no reserve driver and quickly drafted in Adrian Sutil, however, Bottas was back for the next race and Sutil was never called upon. Massa, however, went on to finish 4th showing that the team were going to be competitive in 2015 but the Ferrari, in the hands of Vettel at least, looked like it had made strong gains over the winter.
Small mistakes
The issue of pit stop errors continued into 2015 with stops being comparatively slow and issue that was ultimately pinned down to overheating wheel nuts expanding and sticking – something the team are confident they have sorted for 2016.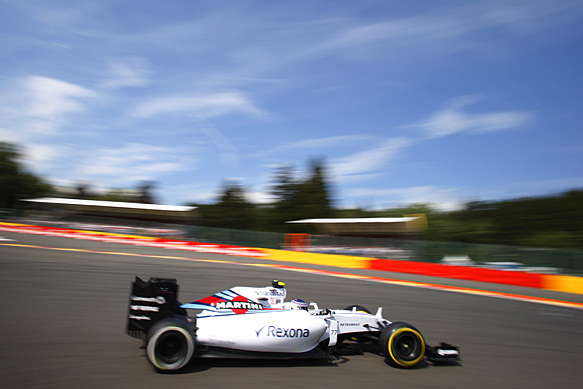 However, the biggest howler was reserved for the Belgium Grand Prix at Spa where the team fitted tyres of different compounds to Bottas' car. I am still not quite sure how he managed to get away without being black flagged.
There was disappointment for Massa when he was disqualified from his home race after his right rear tyre was believed to be in excess of the 110-degree Celsius limit prior to the race. The team believed that this wasn't a mistake on their part and initially challenged the ruling but subsequently withdrew the challenge when it became clear that it wasn't going to affect the outcome of the team's position in the championship.
Big distraction
Over the summer the talk was about whether Kimi Räikkönen would stay at Ferrari for 2016 and rumours suggested that Ferrari made enquiries to see whether Bottas could be a replacement. In fact Italian press went as far as reporting that a deal had been done to buy him out of his contract for €12M. When Ferrari resigned Räikkönen the story was changed to suggest that Williams had demanded too much money. There were also suggestions that Ferrari might wait and see if the could bag Verstappen. Either way it was good news for Williams as they retained the talented driver for another year. 2017, however, is another matter as both Bottas and Massa are out of contact at the end of 2016.
Highs and lows
Both the highlight and the lowlight of the year must be the British Grand Prix where for a fleeting moment we held our breath as we collectively thought that maybe just maybe we might be able to break the stranglehold of Mercedes. Both drivers made a flying start and raced past the Mercedes pair. Bottas harried Massa in the lead but was initially told by the team to maintain position only to then change their mind by which point the opportunity seemed to have been lost for Bottas.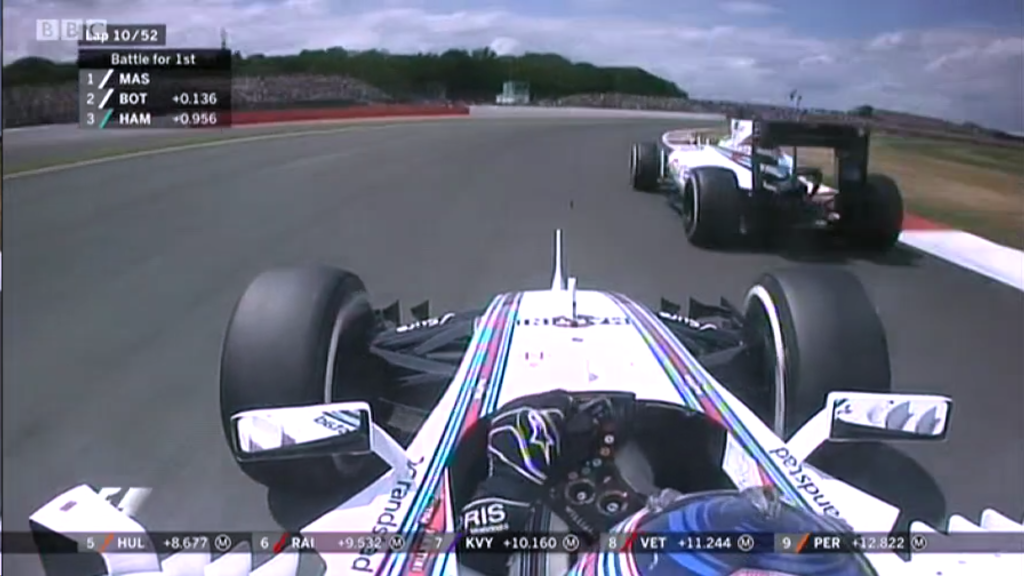 And then it all went pear shaped. The rains came down and once again our achilles heel of tyre management and wet weather scuppered us. We finished the race in 4th and 5th but it could have been so much more.
Where do we go from here
By the amount of money spent Williams ought to be finishing fifth in the championship but again this year both Red Bull and McLaren underperformed. The team cannot rely on this happening again in 2016 and beyond and so needs to up its game to ensure that not only is progress made but also we don't slip back down the pecking order.