A round-up of interesting Williams related stories found on the web this week:
Jamie demonstrated that a year without W Series hadn't slowed her down by overtaking 10 cars in the 30-minute race before sweeping to victory at the same track one week later. From that point on, Jamie took silverware at every single W Series race until Singapore this month, an astonishing run of 13 consecutive top-three finishes.

Celebrating Jamie Chadwick's Triple Success
One of the biggest and perhaps most confusing storylines — and a question to which no one really has an answer — is why Rokit managed to be so successful in some sports and why it totally defaulted on payment in others.

Williams F1, IndyCar Sponsor Rokit Has Left Sport in Shambles
"Ideally someone who pushes Alex. And who will fight him in every race. Ideally a driver who is looking for similar characteristics in the car, but the most important thing will be to have two competitive drivers who can take the car in Q2, Q3 and beyond" – Dave Robson

At Williams F1, Albon will need a teammate who 'pushes him' in 2023
"He was lucky in the sense that he gained positions for a few different reasons. Albon and [Pierre] Gasly had problems on the opening lap, [Carlos] Sainz crashed out. But he didn't put a foot wrong, made a smart call." – Scott Mitchell-Malm

F1 2022's odd man out finally has points – but was it deserved?
"If I get to meet @NicholasLatifi and he signs my arm I'll get that tatted as well!"

Williams super fan honours Nicholas Latifi tattoo pledge as F1 driver breaks points duck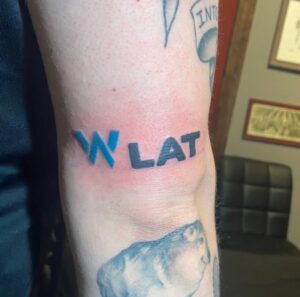 "he [Frank Williams] chased me around the world for weeks to bring me back and bring me out of retirement." – Nigel Mansell

Mansell recalls Sir Frank Williams' efforts to bring him back to F1