The Williams Database have been lucky enough to be able to sit down and talk to author Ibrar Malik about his upcoming book around the controversies of the 1994 season and his passion for F1 in general. You can find out more about his book here.
WDB: Tell us a little about yourself. What is your background?
I am a huge F1 fan, particularly of the sport's rich history. So most of my free time is spent either reading motor racing books/magazines, chatting to fans on social media, racing sims or watching old F1 races/documentaries. I've been to a few Italian Grand Prix's which was great for the atmosphere & the weather. On one occasion I was attending the race with some friends who were not F1 fans, and they wanted to turn up to the track at the last minute. Obviously, I wasn't happy about this, so I fibbed about the race start time just to get them to the track good and early.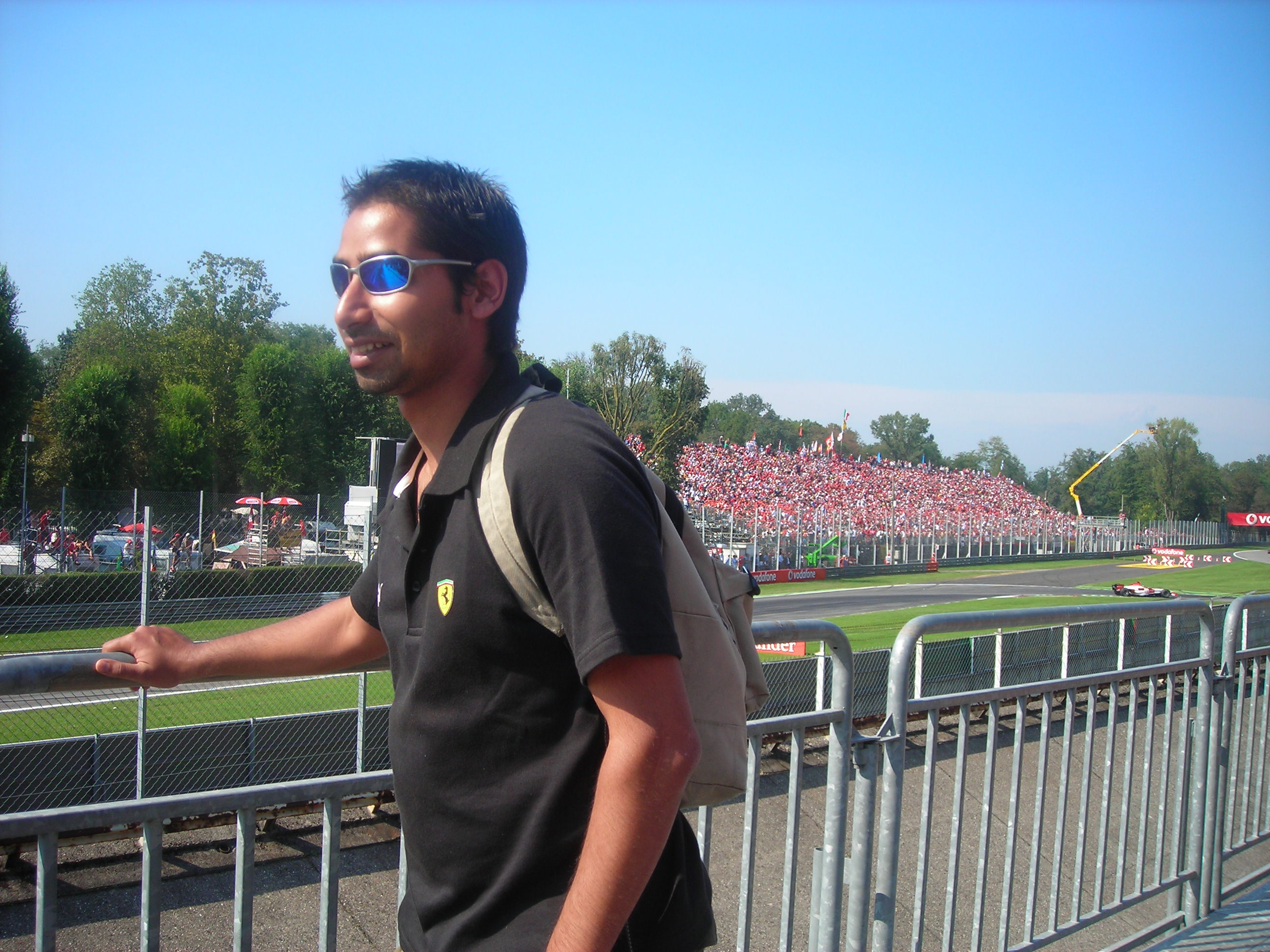 Outside of F1, I am a pretty regular guy. My main hobbies are swimming, going for walks whilst listening to music where my tastes can vary massively. Recently I have been listening to a lot of 1990's music… you may be able to have a wild guess why. Actually a lot of people who know me, always say I was born 20 years too late because I like TV programmes, music and films from 20+ years ago. So, unsurprisingly another interest of mine is history. I am especially fascinated by the espionage stories of things like the Special Operations Executive during World War 2 and it was actually a book called Grand Prix Saboteurs which kicked started that passion.
I am educated to degree level and trained as a Chartered Surveyor, in my day job (Property Coordinator) I write reports for company directors, summarising detailed property issues in plain English. So I believe that writing experience along with my research skills helps the upcoming book because it is about articulating complicated politics and technical disputes in a clear and concise way. In recent years this book has been my life, and I have invested a lot personally in this project. Which includes taking a sabbatical from my job, acquiring period magazines/books etc and visiting and interviewing those involved in the story. Therefore, I am 100% committed to making this book as good as it can be.
Do you have a favourite team and/or driver? If so why?
Growing up as a kid it was Jean Alesi – He was the driver who really shone out in terms of natural talent especially in wet conditions. My interest in F1 coincided with him driving the stunning looking & sounding mid-1990's Ferrari's so that was another draw. When you're a kid you want exciting heroes and that he was. I would never suggest Alesi was a "complete" racing driver in the sense of Schumacher, Jean seemed far too impetuous for that. However, I do believe when he was on it, he was as good as anyone.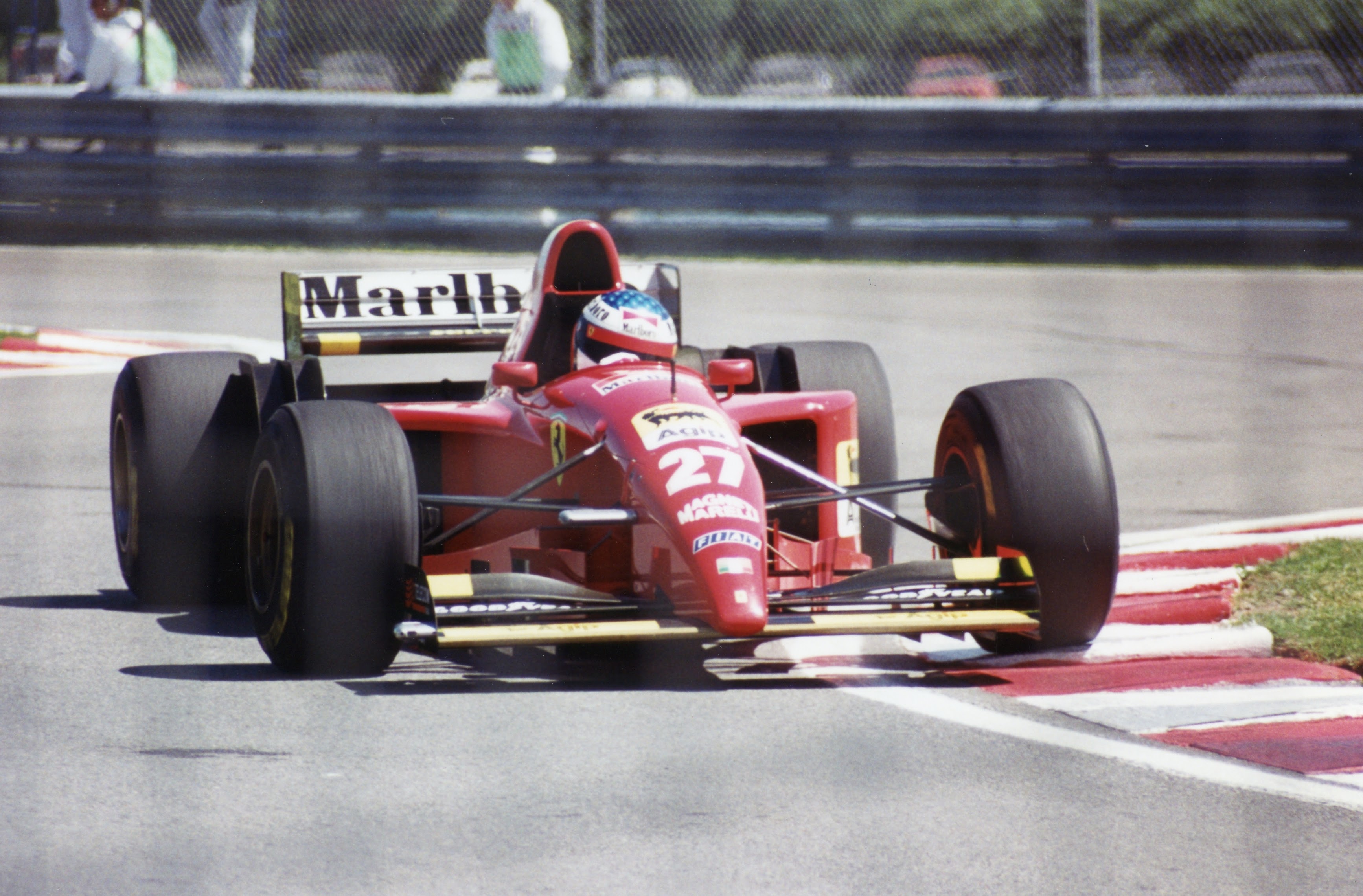 My all-time favourite driver was Gilles Villeneuve because the guy always raced to win & settling for a 'safe' result wasn't in his makeup. I actually think "results" were of secondary interest to Gilles because all he wanted was simply to be the fastest. I'm sure he would have been happy to win a championship, but only on his own terms; only by being the fastest day in day out, and not by driving strategically. Did that compromise his career statistics? Absolutely. Does that mean he was daft, or wrong? I don't think so – it merely reflects that he brought his own values to his racing, and stayed true to those values throughout his career. In my view that has everything to do with why people still revere him, even 36+ years after his untimely death.
What are your views on those that say that F1 isn't as good as in previous decades?
It depends on what you look for in the sport, doesn't it?
Today's F1 cars are quick but also very safe, the technology is impressive, races have lots of (DRS assisted) overtakes and the whole show is more professional and easier to understand for the casual TV viewer. So if those things appeal to you, then you'll probably enjoy this decade of F1 more than say the 1970's. However those things don't turn me on, hence why I prefer F1 from the 1990's and earlier.
What does appeal to me is loud F1 engines (like an old V12) because it excites me in the same way that listening to Jimi Hendrix playing the guitar does. Hearing what a driver was doing with the throttle is also important to me, as is how their technique influenced an older F1 car's balance (not as optimised as today's F1 cars). Similarly, we saw drivers fighting their steering wheel much more vigorously back then and we also saw bigger time gaps between teammates in qualifying. So F1 fans could see more of the driver's art, especially because tracks had more bumps and were more dangerous back then. So perhaps bravery was more of a factor than today's F1?
I've been watching a lot of 1994 F1 as research for the upcoming book and to be honest most of the races were quite boring in terms of overtakes etc because either Schumacher or Hill dominated them. But I was still entertained by watching Alesi trying to wrestle the understeering Ferrari into submission, or Hill trying to be smooth with the Williams etc. But I respect the opinion of those that prefer today's F1 over the 1990's, each to their own I guess.
Thinking about the book, why you?
Since 2015 I have spent all my spare time researching the 1994 F1 season and nothing else. I am in possession of all the period magazines like Autosport, F1 News and Motorsport, and I have read them several times. In addition, I have interviewed the likes of Mark Blundell, Benetton insiders; Willem Toet, Frank Dernie, Simon Morley (the "junior employee" blamed for the Hockenheim fire) & Joan Villadelprat. Antony John Dennis, a Benetton Ford Electronics expert and Williams' insider Paul West. I know all the all the books and internet sources on this subject inside out. In fact, it's no exaggeration to say I've been immersing myself in 1994 and reliving that season for the last few years. So I feel as qualified as anyone to write about it especially given the passion and knowledge I've acquired on the subject in recent years.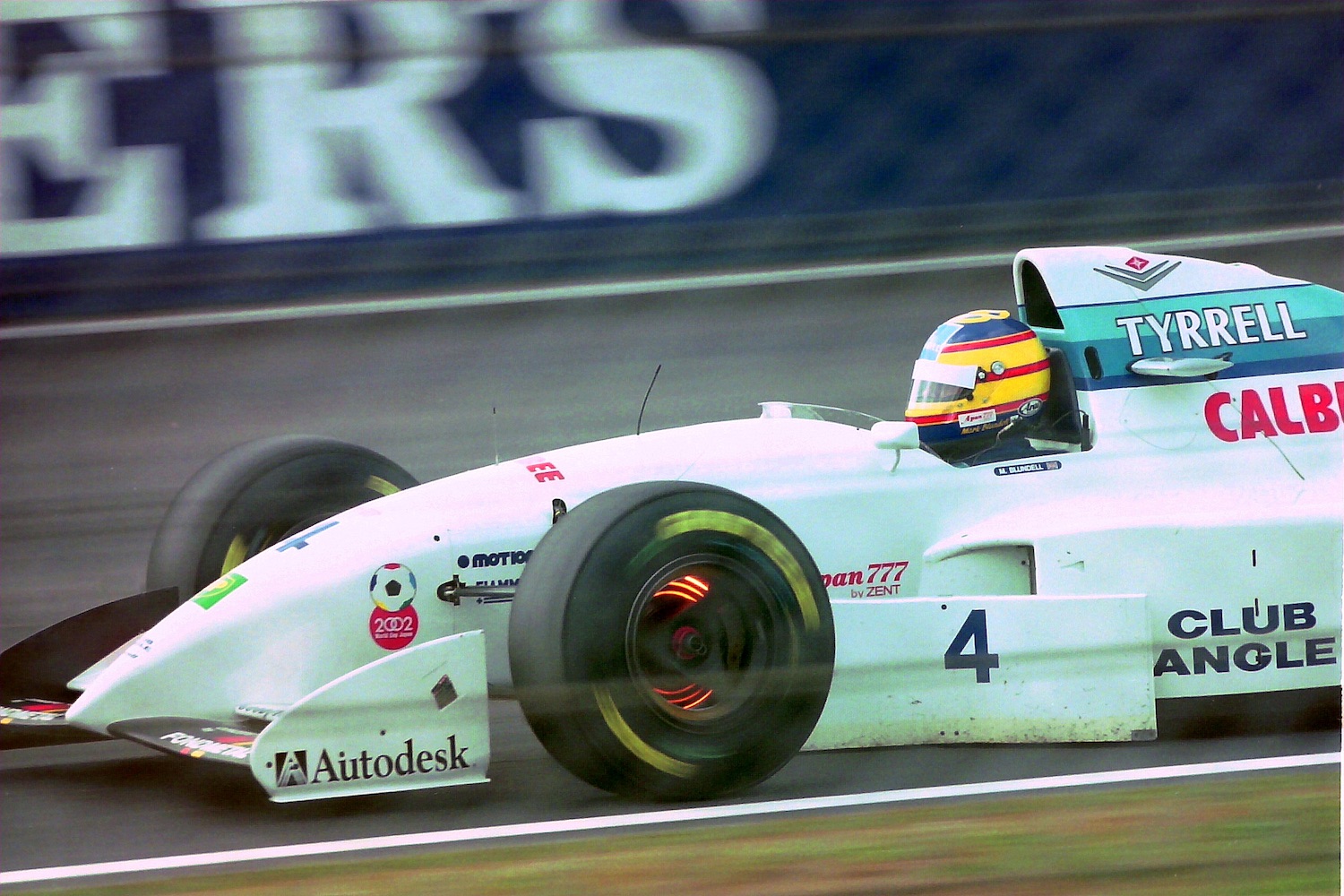 It's only natural for people to have doubts over the writing ability/knowledge or passion of an unknown author. So since March 2018, I've been writing blogs on my website (www.1994f1.com) – which are released at the beginning of each month. So far, they've been well received and each month, more websites such as The Williams Database are willing to post blogs on their respective sites. They will only get better over time, as we get closer to the book's anticipated release date of January 2019 and the blog for September is an especially good one. These blogs will hopefully give readers a taste of what to expect in the book.
Furthermore, many of the contributors named above have read the book and have all said some really kind things about it on social media. For instance, this is what Willem Toet said; "I've read quite a lot of the present draft of the book and am impressed with the balanced approach it presents. The author has assembled more facts about the season than I've ever seen before and managed to get more interviews with stakeholders involved at the time than I thought would be possible." 
Finally, the book will be published by Performance Publishing, which means readers can be assured of a high quality, professional product because it will have been checked by a professional team of editors. It is also extremely rare that an unknown author is "traditionally published" which underlines how mind-blowing the book's content is.
How did you get into this? What was your motivation?
This book arose because there is constant innuendo about how Schumacher and Benetton cheated in 1994, with heated debates on F1 Forums about how sound those accusations are. So I started researching this subject a few years ago, purely because I needed to know the truth. I soon found the more I uncovered about the behind the scenes politics, the more motivated I became to dig even deeper and place those findings within the public domain. A book was the best way to do this because the politics that year were complicated hence why you have to understand how things unfolded race by race. Today it's easy to view 1994 with the benefit of hindsight. However, by reliving the season in the detail only a book can allow readers will appreciate certain things better, like the correlation between the politics and controversies.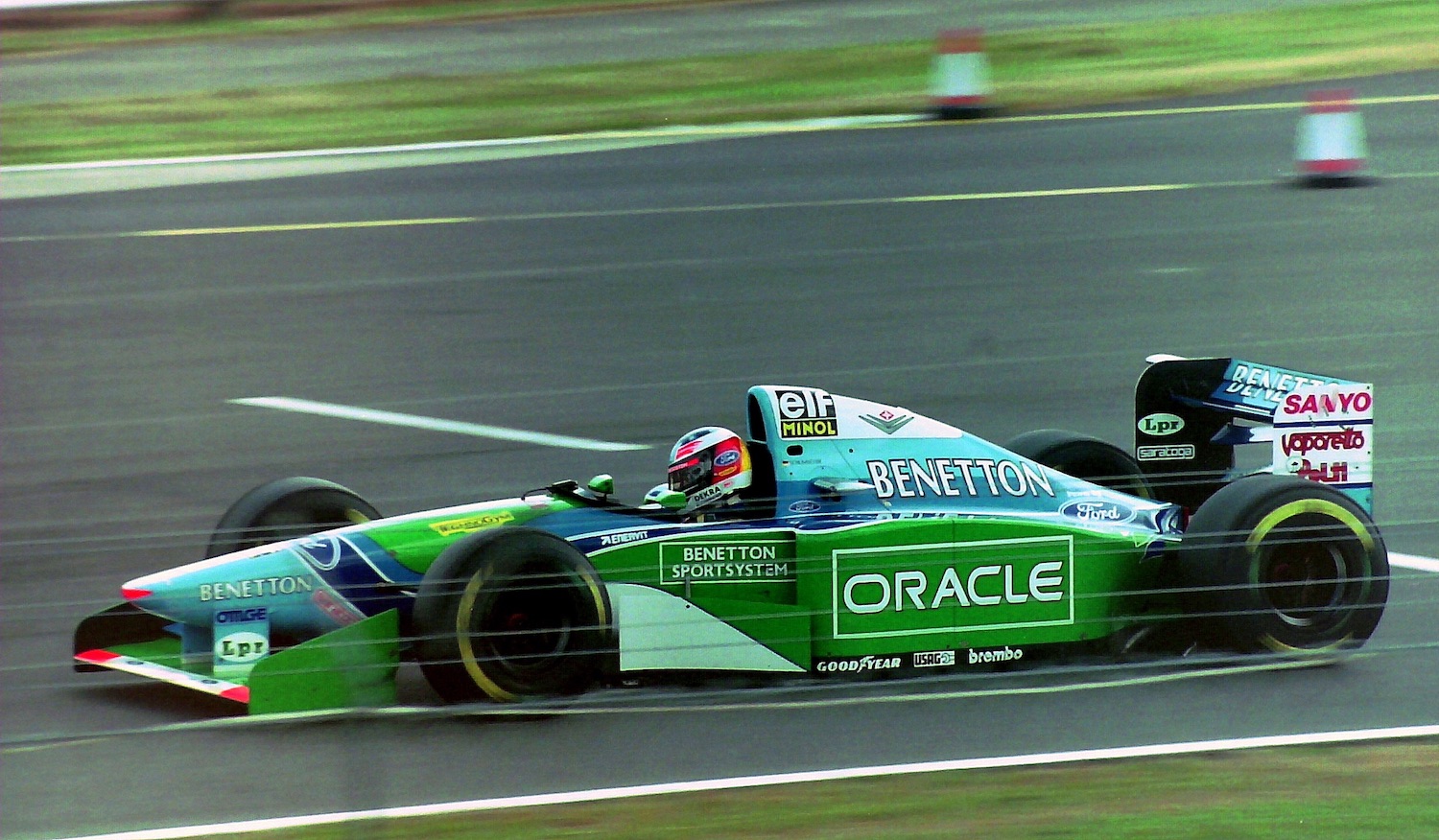 Also, because the book discusses both sides to the 1994 controversies it, therefore, allows the reader to decide for themselves what REALLY happened without them becoming involved in a heated internet forum argument. In my opinion, the current books covering 1994 only touch upon the controversies and they don't usually address the opposing side's arguments. But the best way to find out how true an allegation is is by analysing it in detail which will either result in it standing up to scrutiny or that allegation falling apart like a cheap suit. Which is what the upcoming book does with all the 1994 controversies, whilst also including fresh insights from those involved in the story.
Admittedly I've never written a book before nor considered myself a writer or even had any childhood aspirations to become one. The primary reason behind this book is to record and discuss the mind-blowing/exclusive content unearthed within the book, whilst placing it within the public domain for further debate. Hopefully, this will help uncover the truth… was Senna fighting an illegal car when he crashed to his death? Or did the sport simply become paranoid that cheating was rife that year?
What made you believe there was more to tell?
As an F1 fan, I thought I knew everything about the 1994 season when starting this project. But since interviewing those involved and under covering the book's biggest exclusives, it is now clear how much has yet to be made public. As Willem Toet, Benetton's head of Aerodynamics in 1994 said about my book; "Perhaps time has allowed people to say what they think and perhaps what they should have made public years before." 
For instance, there is a new previously undiscussed theory on what Senna heard on Schumacher's car at Aida 1994 which is supported by Willem Toet, telemetry traces and in the words of Mark Blundell "that all makes a lot of sense". Blundell was also taken out of that first corner at Aida 1994, so his words do carry weight. My theory also explains why Schumacher would have been much faster than his teammates in the B194 and why those second Benetton drivers found the car especially twitchy. It also is consistent with "common sense" evidence. For instance, when you watch the Friday Qualifying of the 94 Canadian Grand Prix on YouTube you'll see a Ford telemetry trace of Schumacher accelerating out of the old pits hairpin pop up at one point. The theory discussed in the book does not contradict what you can see with on that Ford telemetry trace with your own eyes.
Furthermore, Simon Morely, Benetton's refueller in 1994 and the junior employee blamed for the Hockenheim fire, gives a detailed account of his version of the events within the book. Simon literally had his life put at risk by the Hockenheim fire & apart from a few select quotes in Motorsport magazine in 2004 he has generally kept quiet over that. So it is important his story is told which this book gives him that opportunity. I'm not afraid to admit it, but Simon's account of that Hockenheim fire brought a tear to my eye and I couldn't even begin to imagine how scary it must have been for him. Reading his story makes you more appreciative of life afterwards. Simon also reveals what occurred during the subsequent investigation from his point of view and has even provided some internal Benetton documents. All this material will be an exclusive for the book. You'll also learn things like just how many times Schumacher's Benetton was checked after races and for what in particular, and the results of these investigations. This is only a few exclusives but there is so much more.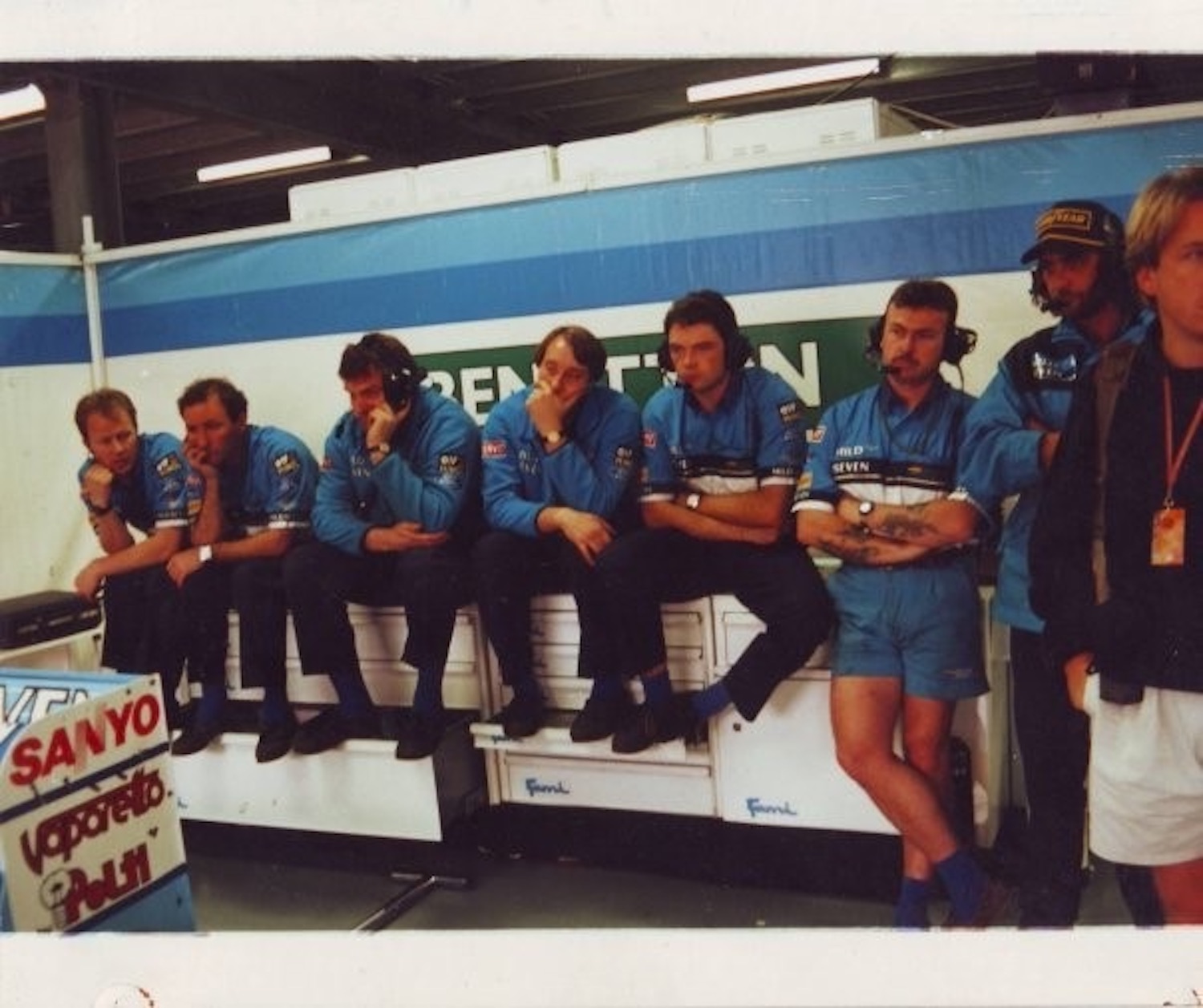 How easy was it to get access to the information and people you needed?
Not easy at all! Which is why it has taken years to produce this book. Because one of the biggest challenges you face as an unknown author is getting F1 insiders to trust you know your subject and open up to you about such a controversial topic. In many cases I had to show those contributors the book, and once they saw the quality of it and the research only then did they contribute (and say nice things about the book afterwards). Them allowing their names to appear in the book, I take as a massive compliment to their trust and belief in this project.
But if you have a passion for something, you just keep going whatever setbacks are thrown your way. Persistence, organisation and passion for the subject you are writing about are absolutely vital if you're going to produce a book. To give you a real-life example, I've sent thousands of carefully worded / well thought out emails for this book but probably received less than a 10% response rate. This doesn't just relate to interviews, it also relates to obtaining permissions for using photos/quotes/telemetry traces etc, or emailing publishers, magazines etc to help promote the book.
There is so much more involved but when people do reply, and kindly help you out – it really lifts you through those difficult times. Which is why I am forever indebted to the book's contributors (including those not named) and I can't wait to show everyone who has helped the finished product.
And finally about that day. Do you think that it is right that someone under Italian law should have been held responsible for the crash?
No, I don't think that is right, and as far as I am aware other countries don't have similar laws. If I recall correctly Jim Clark was furious at being blamed for Von Trips fatal accident at Monza in 1961, and Colin Chapman likewise for being blamed for Rindt's accident at Monza in 1970. So it seems others don't feel it is right either. I agree with what Adrian Newey said in his 2017 book about the Senna case aftermath, i.e. essentially it was someone trying to make a name for themselves by prosecuting Williams personnel over Senna's death. As far as I remember everybody within F1 felt the whole trial was a colossal waste of time.
What I also find interesting is how on the Thursday evening in Monaco, i.e. after Wendlinger's Monaco crash, F1 came under real danger from being banned in Italy. According to Max Mosley "It was becoming the great attack on Formula One. We had 80 MPs who signed a motion in the Italian Parliament, that Formula One should be banned in Italy." I personally find this ironic given some questionable practices which occurred at Imola and then before and during the Monza race weekend in 1994. All of which is detailed in the upcoming book.
Was the poorly welded steering column to blame?
My book doesn't look in detail into the circumstances surrounding Senna's crash, not least because that has been covered extensively in other books like Adrian Newey's recent book, Martin Zustak's Tamburello;  or Damon Hill's 2016 autobiography. Instead, my book is about the various allegations & politics surrounding the 1994 F1 season, especially those concerning Benetton.
My personal view is Senna was desperate to break free from Schumacher's Benetton, which he was convinced was illegal. Senna, unfortunately, carried a bit too much speed into Tamburello the car went slightly offline onto a part of the track known to be extremely bumpy. The ride height was still too low after the safety car so it "bottomed out". This also caused the peaky aerodynamics on the Williams to stall resulting in a catastrophic loss of grip made worse by tyres not up to working pressures or temperatures.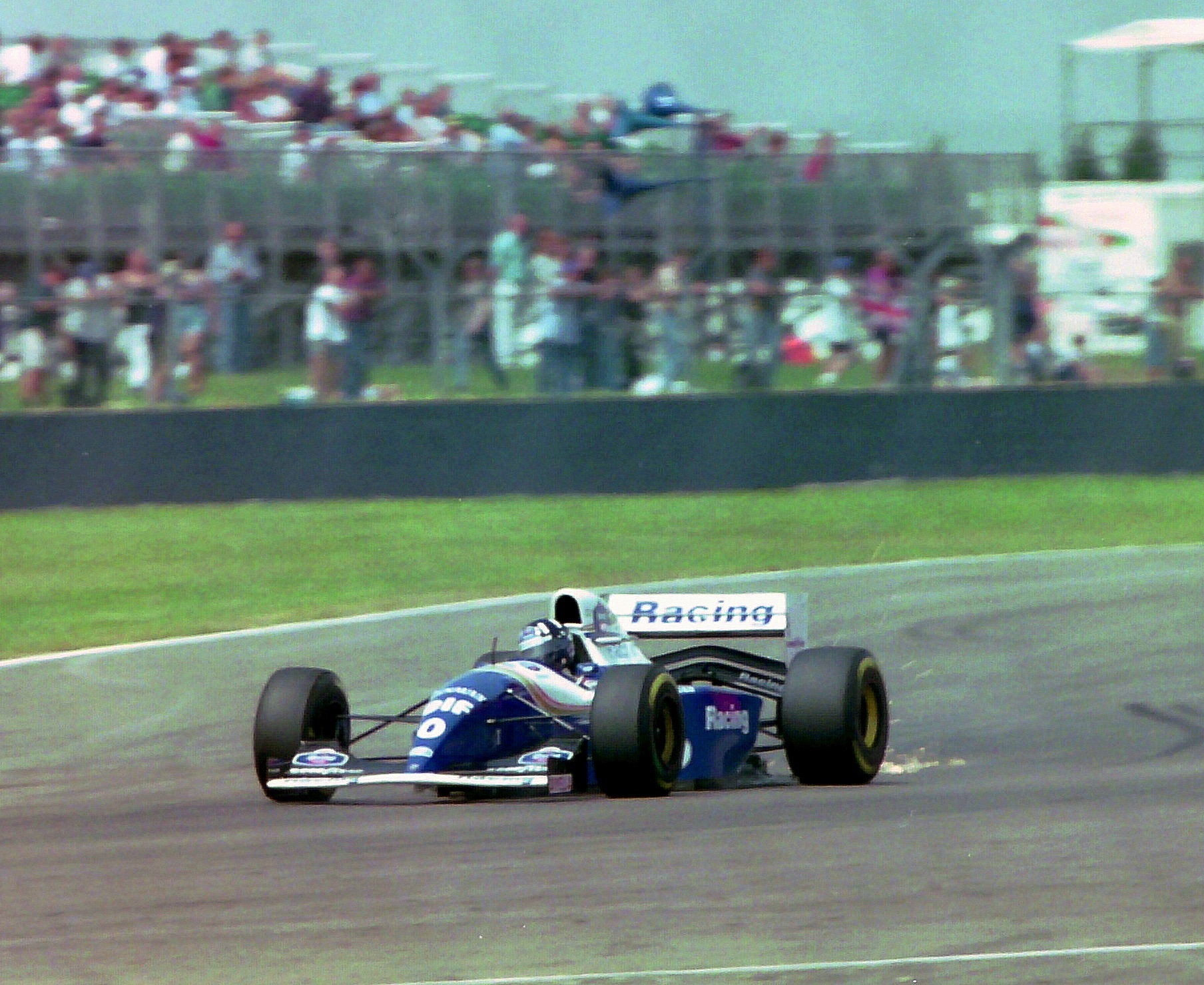 This view is shared by Hill who drove an identical car to Senna, and Schumacher, who had the clearest view of what started the crash. In my humble opinion, they are the two best people to judge the cause of the fatal crash. Although I am open to the suggestion that the bottoming may have cracked the poorly welded steering column, which in turn caused the crash but based on everything I've read I think that is less likely.
What was it about Imola that year that caused such a perfect storm?
Perhaps several tensions had a reached boiling point by the time teams arrived at that fateful 1994 San Marino GP? For instance, my book starts by explaining how F1 was in a civil war during mid-1993 over the banning of active suspension and how controversial the introduction of refuelling was. Possibly because of all that infighting, it soon became apparent in 1994 how vague & unclear the new regulations were. This then caused paranoia amongst F1 teams that cheating was rife, so by Imola '94 all the major teams had either accused one another of this. Or they had accused the FIA of not being able to police the new electronics ban, or favouring Ferrari but allowing them to unfairly escape punishments.
You may recall at the race prior to Imola, Nicola Larini spoke of turning off his traction control in Aida, which caused a stir. The Ferrari electronics were investigated and a device was found to have infringed the rules. Yet despite Ferrari haven been proven to have run the device during a race weekend, they were not punished over the affair. Patrick Head said something like, "if that had been us at Williams we would have been on our way home straight away".
On top of this you had, Ayrton observing what he considered was traction control, on Schumacher's Benetton at Aida. You had more suspicions against Benetton following a testing session held just before Imola.  The upcoming book also details another test prior to Imola where a Williams team member (who is named in the book) reveals that; "I remember standing at the front of the (Williams) garage with Ayrton – the first time I had ever really been 'alone' with him. Michael Schumacher drove out of his garage and stopped right in from of us. He then did a perfect traction control start leaving the tell-tale tyre marks within 10 feet of us. I looked at Ayrton and he looked at me, shook his head and said: "that's what we are up against, how can we compete against that?"
It was under this toxic atmosphere that F1 turned up to the 1994 Imola race.
Anything else you would want to get across?
The 25th anniversary of 1994, is as good a time as any to resolve the many mysteries of that season. Whilst there have been lots of revelations regarding this subject in recent years, equally there has been lots of misinformation too, or people not remembering things quite correctly. So as someone believes it is important that the events of the 1994 Formula One season are recorded as accurately as possible. That is what this book intends to do. It has been fact-checked by several people who were involved in the heart of the action, and on top of its exclusive findings, the book brings previously forgotten info into the forefront of the debate. Do you know how many times Schumacher's Benetton was scrutinised, after races and for what or which rule changes were done after a significant hearing etc?
Whatever your stance regarding the 1994 controversies, your mind will be blown. I am so confident of this and I will ensure a free sample of the book will be available to anyone who subscribes to the book's website (detail's below). Once the reader sees what the book has to say about all the above, I'm sure they will become engrossed in the story as I did. Which in turn may ignite a passion in you…
1994 – The Untold Story of a Tragic and Controversial F1 Season, is due for release in January 2019.
If you are interested in reading Ibrar's F1 blogs and want to find out more about his book, please visit his website, www.1994f1.com. Alternatively, you can register to receive automatic book/blog updates and to find out how to pre-order the book. Initially, there won't be an ebook version and the first print run will be limited so pre-ordering is highly recommended for those wanting a first edition hardback copy.